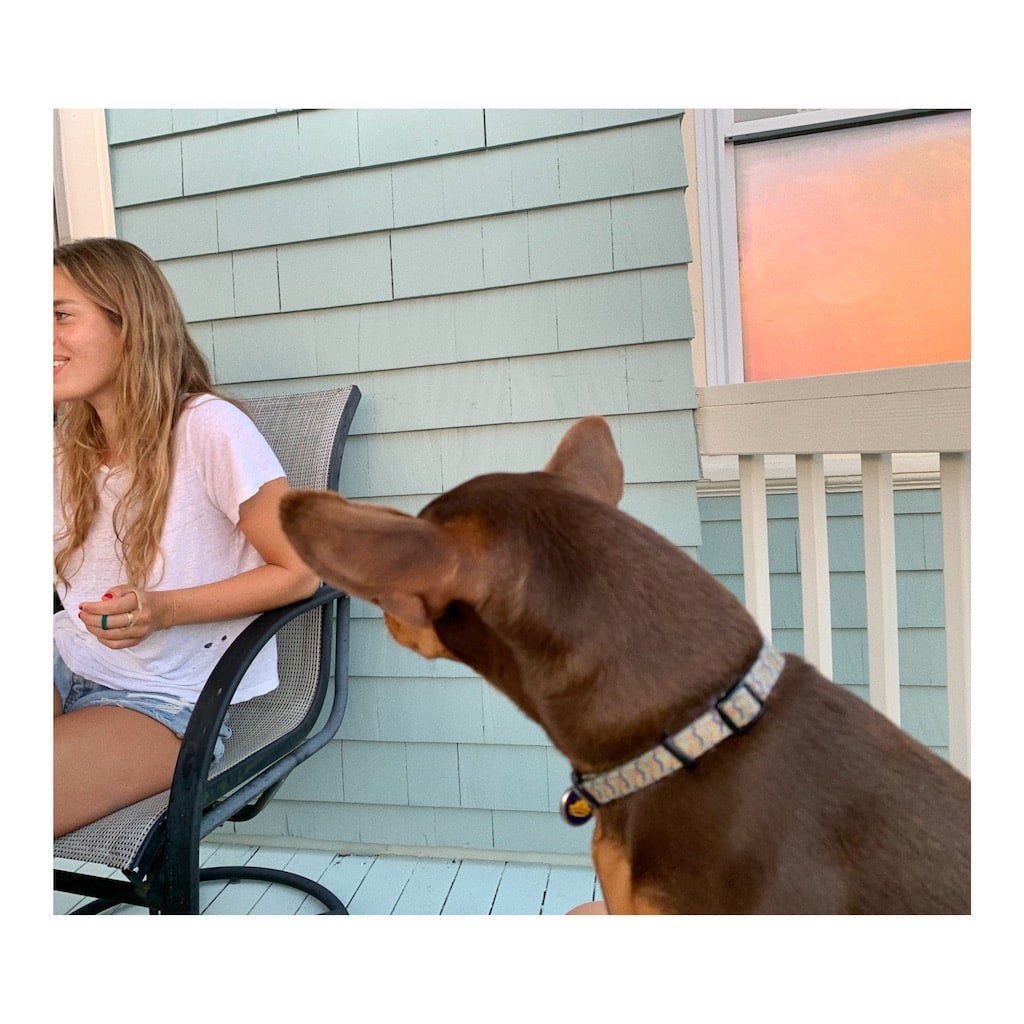 Nowadays, there is no museum visit without visionning a video made by a contemporary artist. So why is it so difficult to sell and create interest?
Look at the Thyssen Museum in Madrid, which is still showing this magnificent video – or should we say a silent short  movie – by Ragnar Kjartansson. An installation on several large screens that absorbs us as soon as we enter this dark room.
The videos force us to settle down, to step back and immerse ourselves in the artist's universe. They have this ability to draw us away from real life. They bring us a certain relaxation.
Yes, I do believe that art video brings positive elements to our subconscious. Firstly, they teach us about a present or past moment or a scene in life that concerns us all. They then tell us much more about the artist, it is a prolonged moment with his eyes. Then there is always a certain slowness, a movement that one could imitate, so real.
I am convinced that in decades to come, this art will take over from drawing or painting. Just look at how the youth today uses social networks predominantly with videos rather than text or photos.
But private collectors are shunning the medium. So why? Videos are often badly installed, few collectors take the time to watch them in their entirety. Moreover, a video work is often very expensive: it requires a lot of time to create and develop. Secondly, because the video was easily reproducible, easily distributed, and this goes against the idea that one would have a unique work at home. But now with the NFT, this token that makes a work unique, authenticating and traceable, it's a non-argument. And privately: do we buy specific material? Do you turn your screen on and off when you go in and out of your home? The last problem is the conservation of videos, which are fragile media. I read in an article about a couple of Parisian collectors who hire students every year to renew and restore their files. But in the end, it's nothing very different from the conservation of physical works… with the great advantage of having a work with us at all times, wherever we are, or wherever we move, whatever space we may have in the future.
So intrigued to discover Laurence's world of movement?
Further to her peaceful photographies, 4 videos await you…if you take your time 🙂
As an appetizer, here is an excerpt from a 1min 59 video LET'S GO AMATXI.
As Laurence explained:
"These clips were mostly filmed in the Basque Country, where I often go to visit my mother. Amatxi means "little mother" in Basque.
These videos express the slowness of time we sometimes feel, first frustrating us, then becoming a craving. We wait for the rain to stop, then we accept its will, then we are hypnotised by its beauty.
When going out with my elderly mother, I have to first wait for her to lock every door and window and gather her things. Since she often forgets where she last put them, the whole process can take up to half an hour. I decided to use this time creatively and with humour by recording these rather long moments.
Surrendering to time, light, space.
We bounce, once, twice, and we wonder…"
Exhibition "Le plus grand bien est peu de choses" jusqu'au 11 septembre 2022.