Digital Reflection Exhibition – Phillip Fotheringham-Matt – First Art NFT Exhibition in Luxembourg, We made it!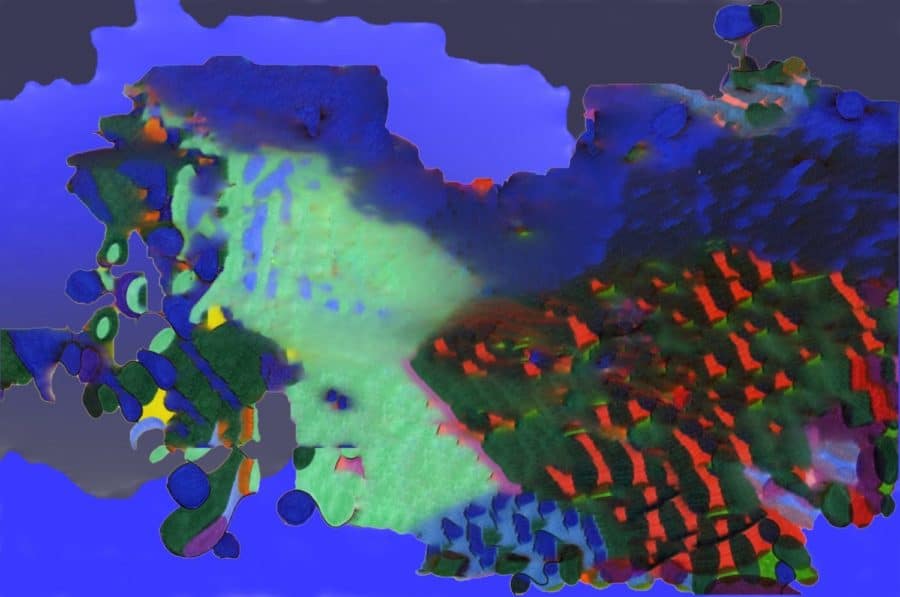 We made it! The first ART NFT exhibition in Luxembourg in December 2021.
It is about a year I met Phillip Fotheringham-Matt and was not sure how we could set up properly an exhibition with his artworks. Through discussion and getting into digital art, reading and discussing, I finally admitted that the best way to show him off was on screens, beamers and other technology. This is not for nothing that is first concept was called "Art in Motion". Therefore no one could image to print it and make it static. 12 artworks, 4 videos and 8 images have been exhibited for 3 weeks. But this was not enough. Authenticity and traceability for a digital artist are essential. We therefore get the support of Deloitte's experts for the technology part and Elvinger Hoss for the legal side of questions arising during the progression of the project. Finally after testing about 6 platforms, wallets and crypto-intermediaries, we minted 12 artworks on KALAMINT platform based on Tezos technology. The exhibition could then launched.
You wonder how concretely you get the artworks? Very simple and easy. No need for transportation. Just buying on the platform Kalamint based on Tezos technology will provide you a authenticity certificate (" a key") that is unique. You can then upload or visualise your new artwork directly from the platform as you wish wherever you are. As a gallery and as an artist we will be then notified for any further transaction on which we will get some royalties which are transparently disclosed on the platform. As visitor said during the vernissage " I had my preconceptions, I didn't know what to expect really, but intrigued I'm glad I came. I left convinced: digital art does exist and deserves our attention. Moreover, the explanations and tutorials created for the occasion on the whole technical process for a buyer are essential to facilitate the process".
Check out what we did back in November 21
Why digital Art has got our attention?
✚ We want to make Digital Art the reflection of the alliance of Art and New Technologies.  
✚ We want to actively contribute to positioning Luxembourg as a strong player in the Innovation and creative market: 
by supporting and placing digital artists within the creative community and giving them a place to be seen by contrasting them with the very material world of Home Styling,

 
by mixing the universes of collectors by proposing dematerialized works projected on our walls, illustration of a new way of living and of constituting one's assets by mixing the real and digital worlds.

 
by positioning our Gallery as a place of reference to explore a new experience of purchase that can be shared through the NFT client experience process

by guaranteeing the traceability and authentication of each digital artwork 
✚ We want to show that selecting a "green blockchain" with TEZOS is possible. The open-source Tezos network is a Proof of Stake blockchain that consumes over two million times less energy than Proof of Work networks like Bitcoin or Ethereum.
✚ We want to present different aesthetic and decorative solutions of broadcasting your art at home: a dedicated screen, a beamer, a nano-projector or even a
#beehive
multifunctional pedestal in ash wood is specifically designed to incorporate a nano projector to enjoy your digital artworks. This co-designed element by
@canopee_atelier
and
@subtile.style
is customizable upon request (size, wood, devices,..)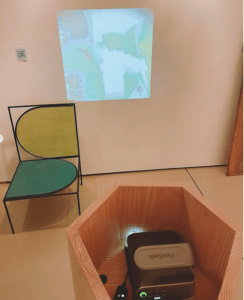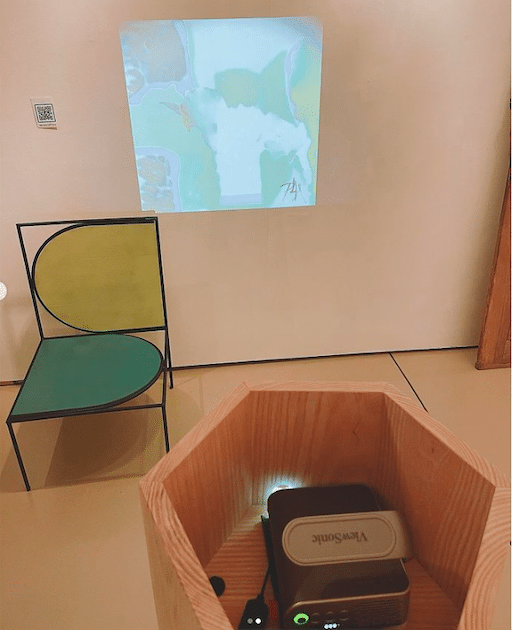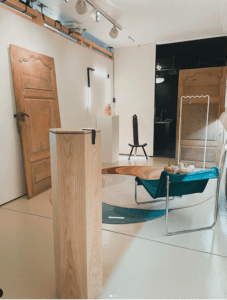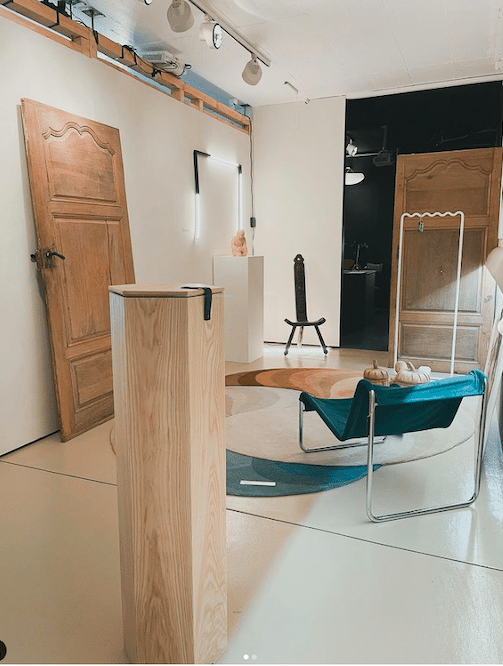 NFTs give us an innovative solution to put in tension Art, Tradition and Innovation. NFT art is booming are you In? We are!
Any question, advice or sharing knowledge we can support you, contact us!