Contemporary Art Exhibition: Intersections by Ivan Sollogoub (FR) 4/10-12/11/2023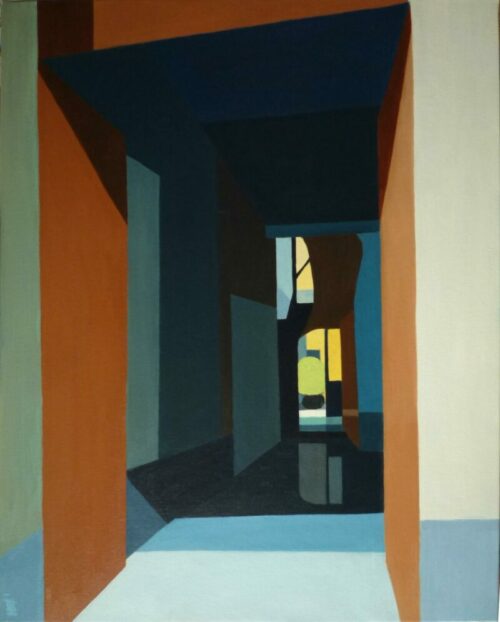 Ivan Sollogoub is a contemporary French painter. From a family of Russian immigrants, is now established in Paris since a couple of years.
He learned the fundamentals of his craft from Sergueï Toutounov, a painter trained in the Russian naturalist tradition at the Sourikov Institute in Moscow. His work is inspired by artists such as Rembrandt, Kandinsky, Hopper and Bonnard for their use of colour and Nicolas De Staël for his audacity. His paintings are full of strong contrasts, both in terms of light and colour, influenced by a long stay in Marocco.
What captivates us the most about his art is his unique approach to figurative representation, which treads the line between figurative abstraction through cubism. His creations are imbued with a remarkable precision within an ethereal and radiant realm.
Our new exhibition will present the artworks of Ivan, based on a selection of 3 series: Nature, Urban and Otherworld.
The exhibition will take place from 4 October till 12 November 2023. Opening on Wednesday 4 October 2023.
We look forward to welcoming you with Ivan!