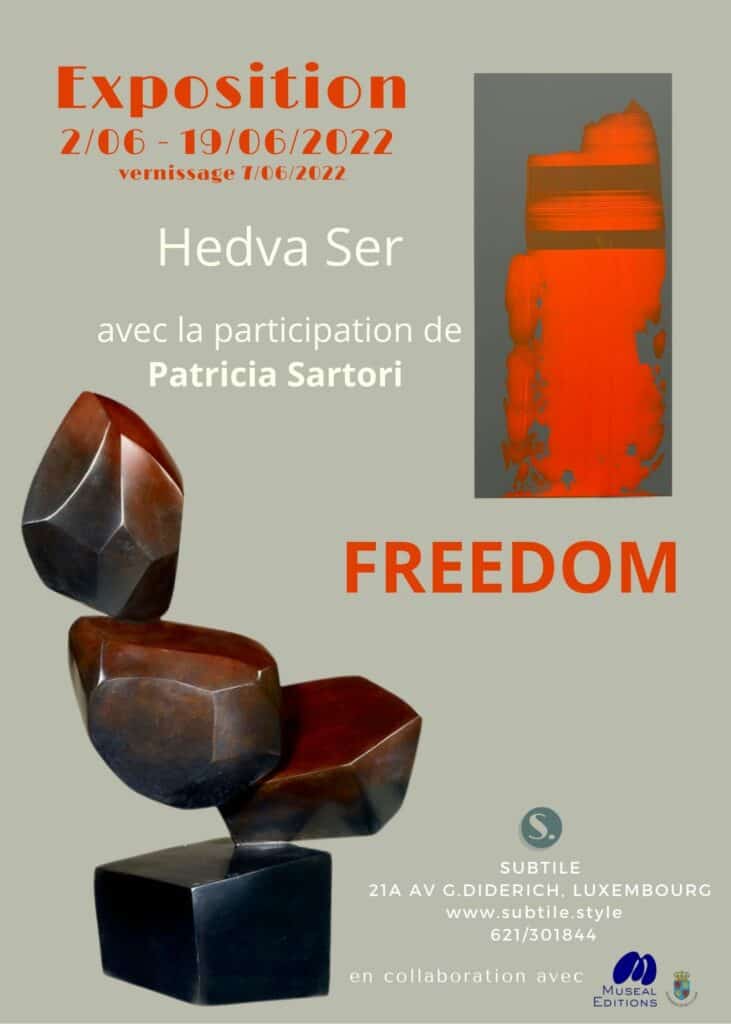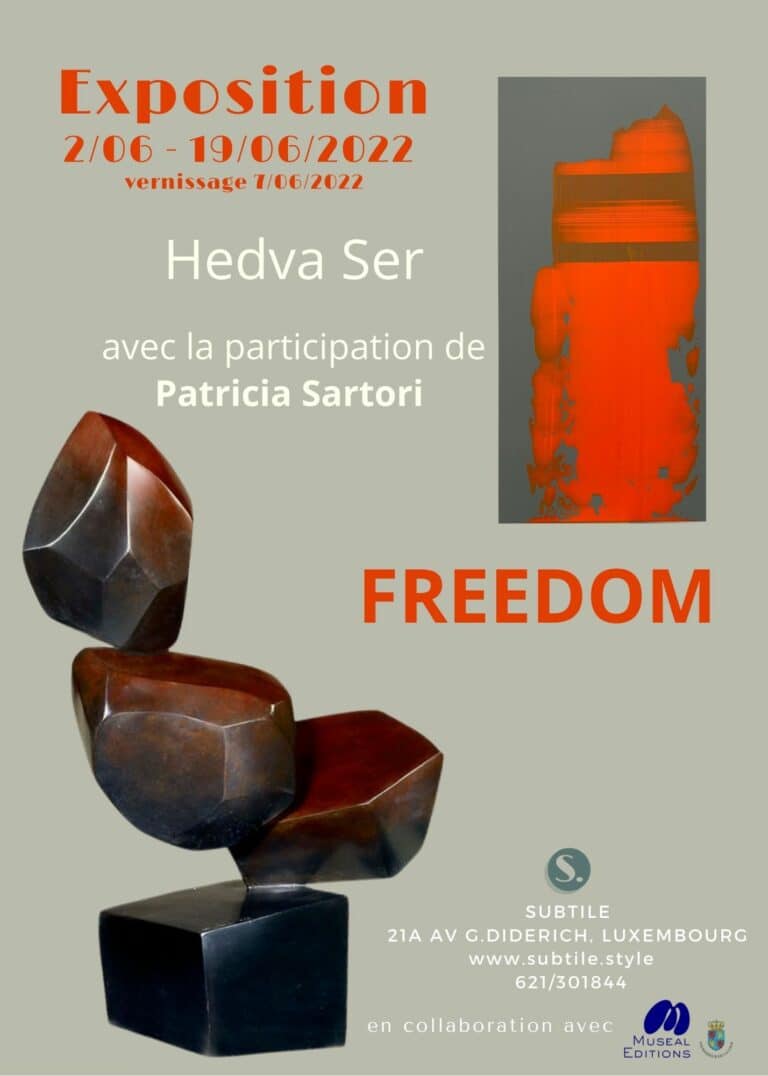 Opening Evening on 7 June – 6.00pm
 Exhibition 2 June – 19 June 2022
Subtile is delighted to welcome this wonderful, talented and renowned artist: HEDVA SER
I had the chance to meet Hedva in the context of our common membership in a feminine association "Féminin Pluriel". In this context she came to Luxembourg to inaugurate the installation of her "Tree of Peace" in October 2019 in Place de Metz, Luxembourg. Since then 14 Trees of Peace have been inaugurated all over the world. They are put in public places where people come together, calls to our consciences and can bring men to reflect about peace, making it part of our daily dialogue.
The CV of Hedva is very impressive. She is a UNESCO Goodwill Ambassador for Culture Diplomacy, a UNESCO Artist for Peace, she was made Chevalier of the Légion d'Honneur and Officier of Arts and Lettres in France. After studying art in Paris and London, she worked in the setting of different corporate offices. She then was renowned for her modern hand-made  tapestries and sculptures. She exhibited in New-York, Tokyo, Tel-Aviv, Milan,..She even exhibited in 2003 in Luxembourg.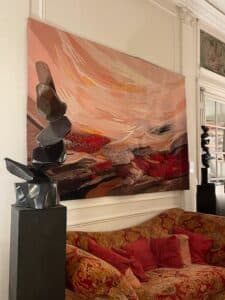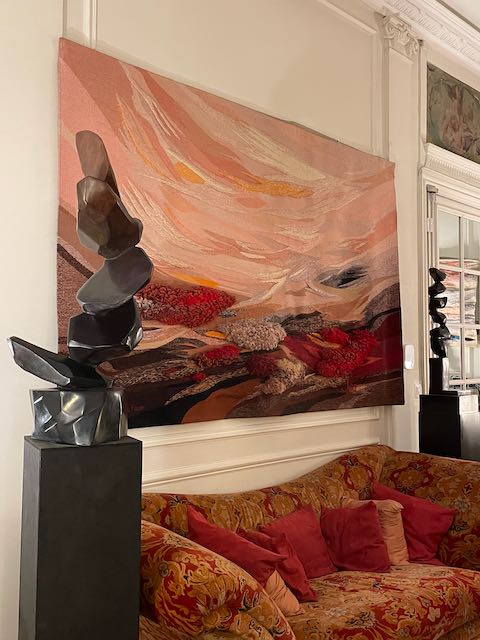 Her work expresses both the tear, the balance in the imbalance and above all the energy. Her studies in Paris, at the Académie de la Grande Chaumière, then at the Ecole Camondo, enabled her to acquire the solid foundations that she then perfected at the Hornsey College of Art in London. She exhibited her creations throughout the world and decided to put her art at the service of peace. Invited by Ivonne A-Baki, UNESCO Goodwill Ambassador, Hedva Ser exhibited at Harvard University 18 years ago. She then created the Tree of Peace, a sculpture that became a new emblem to defend this cause.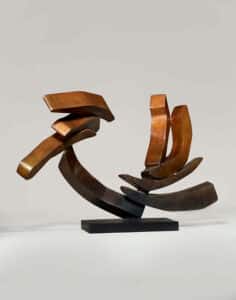 During the presence of Hedva in our gallery, another artist PATRICIA SARTORI willl be shown off on our walls.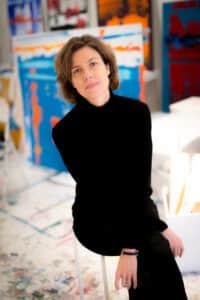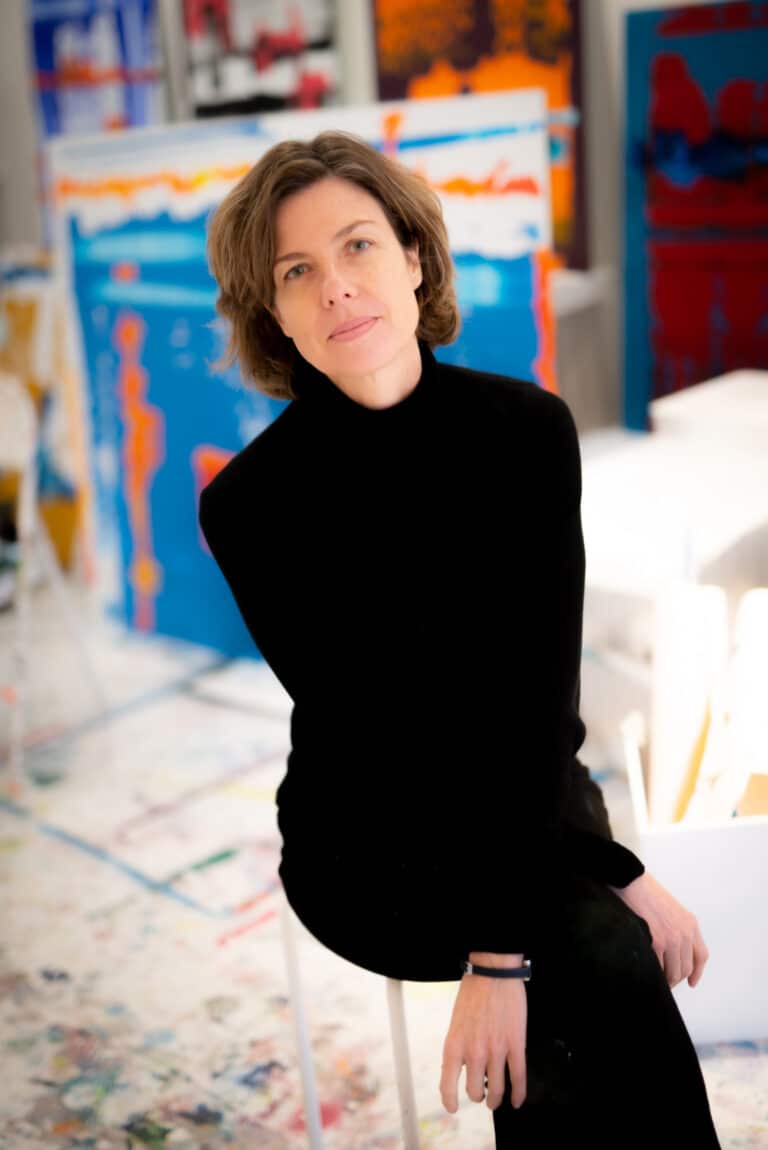 Patricia Sartori is a contemporary painter and graphic designer from Milan based in Brussels.
She counts with more than 20 years of experience in graphic design and she worked for most of her career in Milan following projects for clients such as Tom Ford, Jil Sander, L'officiel, Chopard and Maxalto, among others.
Patricia was born and raised in Brazil where she started painting during the 90's influenced by Ibere Camargo, one of the greatest Brazilian expressionist artists.
Since she moved to Brussels in 2015, she is fully dedicated in developing her work as a contemporary painter.
One of the characteristics of Patricia's work is the search for unusual combinations of tools and painting materials.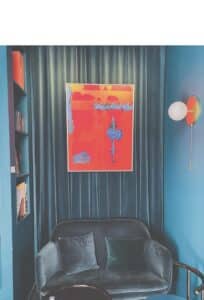 Check out our exceptionnal opening event "Charity Dinner" with René Mathieu here for the benefit of the Fondation du Grand-Duc et de la Grande-Duchesse