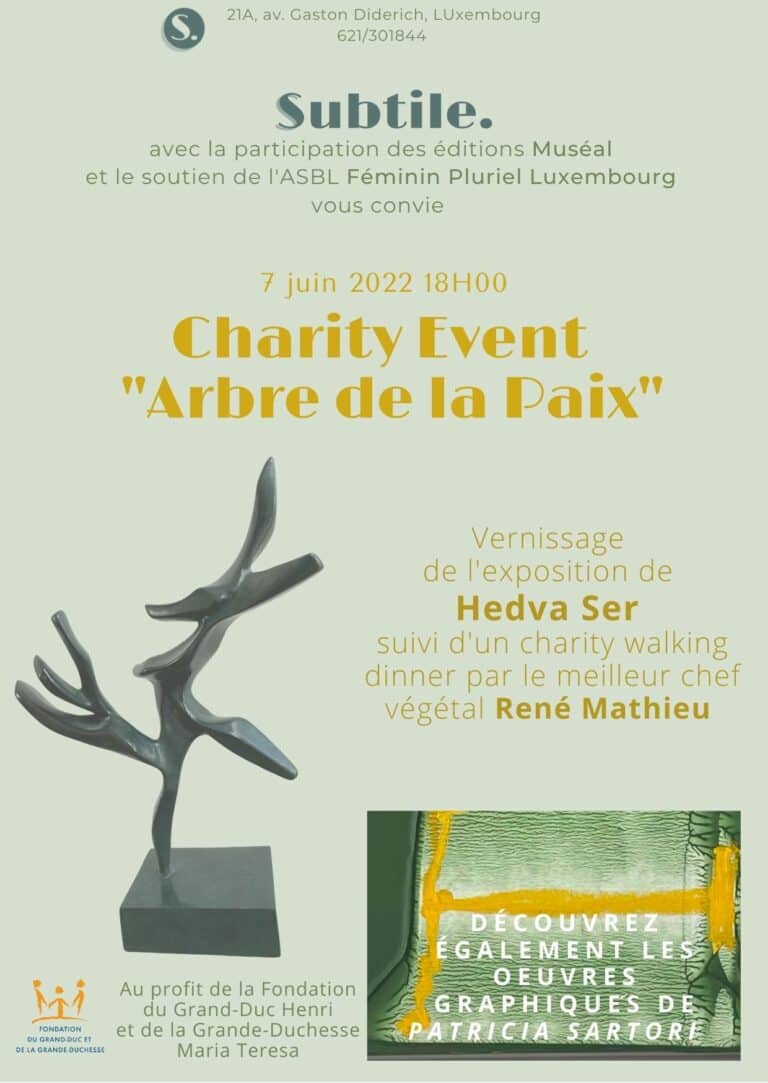 Subtile with the participation of Editions Muséal and the support of Féminin Pluriel Luxembourg is pleased to invite you to the Charity Walking Dinner which is organised in the framework of the opening of the exhibition (2/06-19/06/2022) of the internationally renowned artist HEDVA SER.
As Hedva is UNESCO Goodwill Ambassador for Culture Diplomacy and a UNESCO Artist for Peace, it is our duty at this very special time to remind ourselves that peace and freedom are fundamental values to maintain Humanity and Dignity.
A new programme entitled "The Road to Peace", supported by almost 77 Member States, was recently created.  This programme is inspired by the Tree of Peace, the sculpture created by Hedva Ser, symbolising intercultural understanding between nations, thus creating a universal path of dialogue and tolerance. The Tree of Peace will accompany the World Forum against Racism and Discrimination at each edition.
Editions Museal is in the same time launching a limited series of 70 bronzes of the Tree of Peace that will be available during the event in our gallery and part of any sale during that event will be transferred to the Fondation du Grand-Duc et de la Grande-Duchesse.
A raffle will also be organised with a draw to offer you one mini-bronze sculpture (numbered/70) of a value of EUR 2,300, thanks to the generosity of the Editions Museal. Keep your ticket number of when registering for the dinner and the winner will be revealed during the evening.
Hedva was Inspired by the wonders of nature, when creating this bronze Tree of Peace, with its branches towards the sky, as if to implore it, filled with symbols intended to bring people together and restore peace between all peoples. It was therefore obvious to ask RENE MATHIEU, one Michelin stars' chef who is a strong advocate of the respect of nature to be part of this charity event. He is a foodie, poet, herbalist and lover of vegetables. The food he creates contains a high degree of botanical ingredients and is extremely beautiful. René is an artist. He shares his knowledge and teach us how to eat locally with what surrounds us. His beautiful edible vegetal tree is a perfect response to Hedva's one.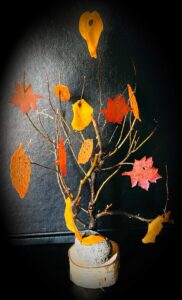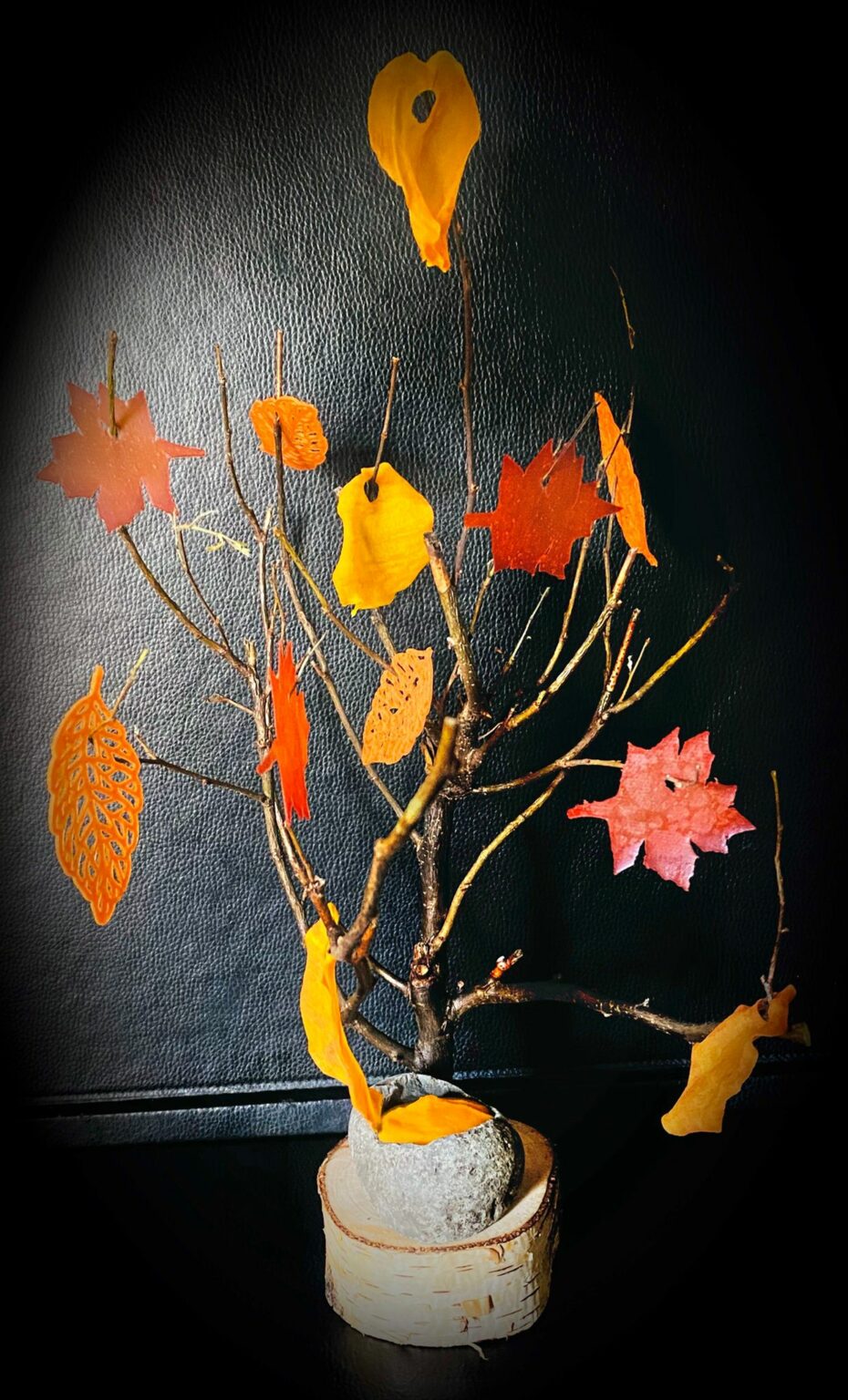 From 2002 to 2005, he was the executive chef of his Royal Highnesses the Grand Duke and Grand Duchess of Luxembourg.
This Charity evening will start at 6pm with the vernissage with a welcome drink offered by Subtile and opened to the public. At 8pm, the dinner will be reserved to the people having registered. This will be a walking dinner during which 6 bowls* prepared by chef René Mathieu will be served.
Further to the bronze sculptures and the jewels made by Hedva, you will have the opportunity to discover the contemporary graphic acrylic painting made by a Brazilian artist living in Belgium, Patricia Sartori.In these works she uses a thin metal plate as a support for scraping with acrylic, creating a unique type of manual screen printing process. Read more.
Hedva being member of Féminin Pluriel Paris and Catherine, Subtile, from Féminin Pluriel Luxembourg (FPL), an international association promoting the professional and personal influence of women of all generations and profiles, it was a great honour when FPL accepted to support us for this charity event.
Event in presence of the artists, the Chef and the Director of the Fondation Grand-Ducale.
Price: Vernissage: Free – no registration required
Dinner: EUR 150 (EUR 100 for the dinner and wines and 50 EUR of donation to the Fondation)
How to proceed: Payment of the dinner (EUR 100) must be made through your registration on our website (credit card or bank transfer) and the 50 EUR of donation must be transferred on the Fondation bank account: LU33 1111 0001 6669 0000 – CCPL (please mention: Subtile Charity dinner/ your name) which will enable you to receive a donation certificate which is deductible.
Both payments are required to be able to attend the Walking Dinner.
Location: Subtile Gallery, 21A Avenue Gaston Diderich, Luxembourg (Parking Churchill's square or Monterey)
*gluten-free, lactose-free and dried fruit-free vegetable
Any question? Please call us 621/301844 or info@subtile.style
In order to support us, by participating in our events, you accept that photos or videos are taken to allow us to promote our events.