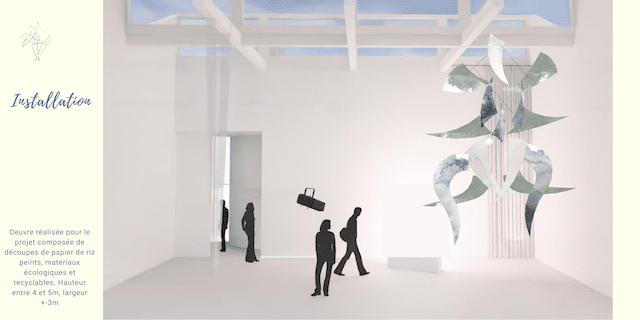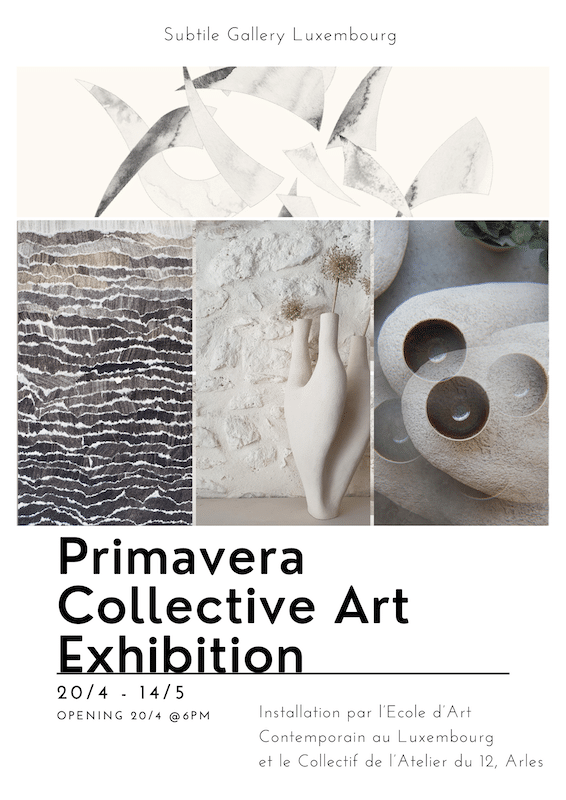 Join us on the splendid evening of Thursday, 20th April, as we revel in the renaissance of nature with two remarkable collectives of artists: one hailing from Luxembourg, who have conjointly crafted a singular artistic paper installation for our esteemed gallery, and a talented trio of women from Arles, whose atelier we chanced upon two years prior. Their oeuvre comprises paper collage compositions, breathtaking moulded pottery, and abstract sculptures, all coalescing into an earthy, minimalist, and refined realm.
Featured Artists: Nina Andersson, Esperanza Palos Ferrer, Anna Frisova and Emmanuel Bellery (affiliated with the École d'Art Contemporain under the tutelage of Jean-Marc Tosello), and Alexandra Garcia, Eve Alexandre, and Stéphanie Couderc (from Atelier du 12, Arles)
The Grand Opening soirée shall commence on the 20th of April at 6 o'clock in the evening.
Within the fair, a PRIMAVERA ART DINNER will take place on 11 May. another way to be enchanted by art by giving it a living part of a warm moment to share. Limited seat! More information will follow.
Reservations & more information