Discover the Artistry of Seven Remarkable Women at  Subtile from November 30th to December 10th 2023.
Get ready to immerse yourself in a world of creativity and craftsmanship as Subtile proudly presents a unique event from November 30th to December 10th. Seven exceptionally talented women, each a master in her own creative domain, are coming together to showcase their artistic prowess, taking you on an enchanting journey through the realms of porcelain, ceramics, fragrances, flowers, paper, silver, and wool.

Meet the Artists:
1. Cathy Deprez –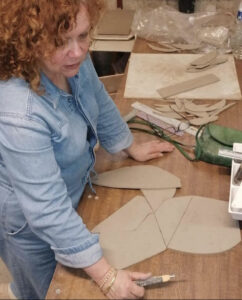 Founder of Terretceterra (Belgium): *Porcelain Enchantment:* Delve into the delicate world of porcelain with our first artist, who crafts stunning jewelry pieces that are both elegant and enchanting.
2. Marianne Steinmetzer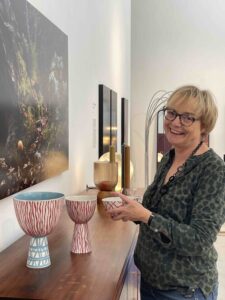 (Luxembourg) *Porcelain Wonders:* Explore the world of porcelain, where it is transformed into remarkable forms of art, combining beauty and functionality.
3. Atelier Flou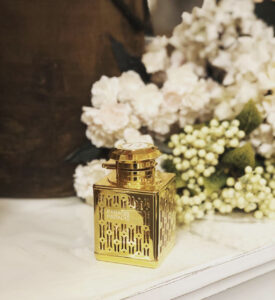 (Luxembourg) "Fragrance Elegance:* Experience the alluring scents and perfumes created by a talented French perfumer, sure to captivate your senses.
4. Botanika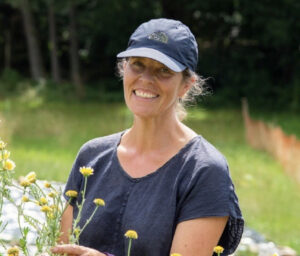 (Luxembourg): *Floral Dreams:* Witness the magic of flowers as they are transformed into breathtaking arrangements and floral art as well as tea and other consumables.
5. Maïté Jewelry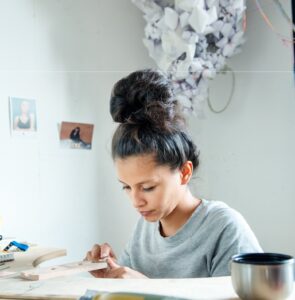 (Luxembourg): *Silver Allure:* Admire the intricate and beautiful silver jewelry designs that radiate elegance and charm.
6. Maude Sauvage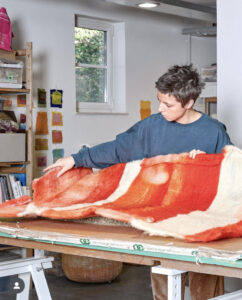 (Belgium) *Woolen Warmth:* Explore the emergence of the body into woolen creations through shapes and materials,  that showcase the artistry of textiles.
7. Christel Fournier
(Luxembourg) *Stoned paper:* Understand the fragility of Nature through the robustness of paper"
Attend our workshops:
10/12 11am-12.30pm Porcelain Jewellery: See details Here
3/12 10am-1pm Clay Art Expression  See details Here
These seven incredible artists are poised to amaze you with their talents, some of which may be hidden gems waiting to be discovered. This two-week celebration of art and creativity promises to be an unforgettable experience.
Join us on Thursday, November 30th, at 5:00 PM for the Grand Opening of this creative extravaganza at Subtle Gallery. It's a fantastic opportunity to meet the artists in person, witness their creations up close, and perhaps even find that perfect piece to take home or to offer for Christmas or an anniversary.
Don't miss this chance to immerse yourself in a world of artistic wonder. We look forward to welcoming you to this exceptional event that will stimulate your senses and expand your appreciation for art in all its forms. See you there!
Date:
Opening November 30th – 5-9pm
Artshow: 1 December – 10th
Thursday – Saturday 11am-6pm
Sunday : 1-5pm
Stay tuned for updates and more about our featured artists on our website and social media channels.
For more information, please contact us at info@subtile.style