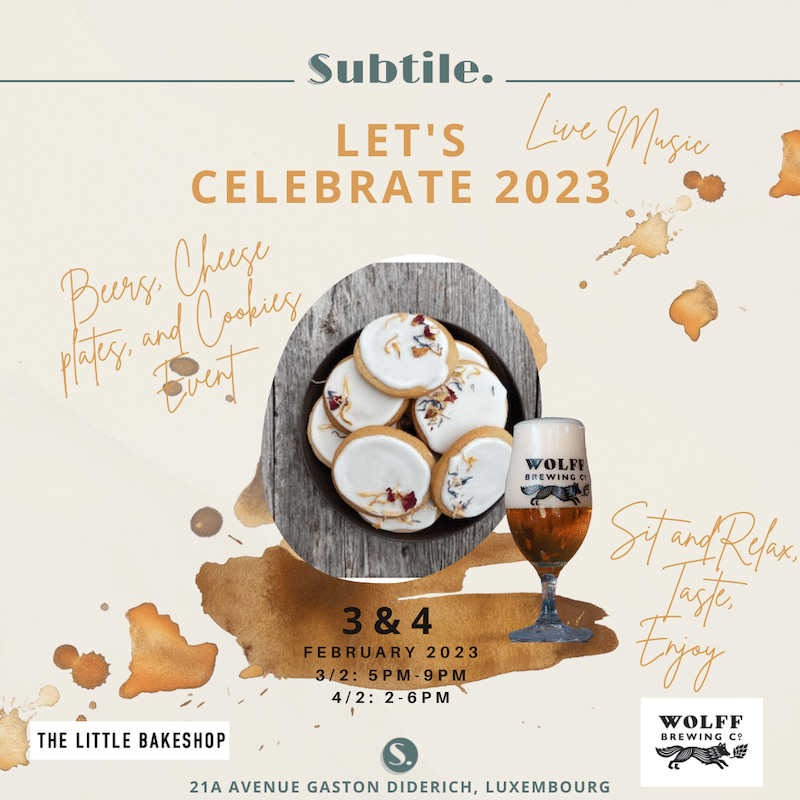 Subtile has invited 2 young and dynamic Luxembourgish actors of the food and beverage sectors on 3 and 4 February 2023 to celebrate the new year 2023: The Little Bakeshop and Wolff Brewing.
Join us for one evening and one afternoon of tasting, eating and drinking their delicacies in our art and design gallery. Subtile will be transformed into a cafe just for a week-end. Possibilities to take away as well. We will prepare beautiful Plate of cheese or/and ham to enjoy into the gallery surrounded by a young and talented pianist Geoffrey Saba for the Friday evening.
The Littlebake shop: Fleur is a sugar lover!
IT DOESN'T FEEL LIKE HOME UNTIL A CAKE IS BAKING!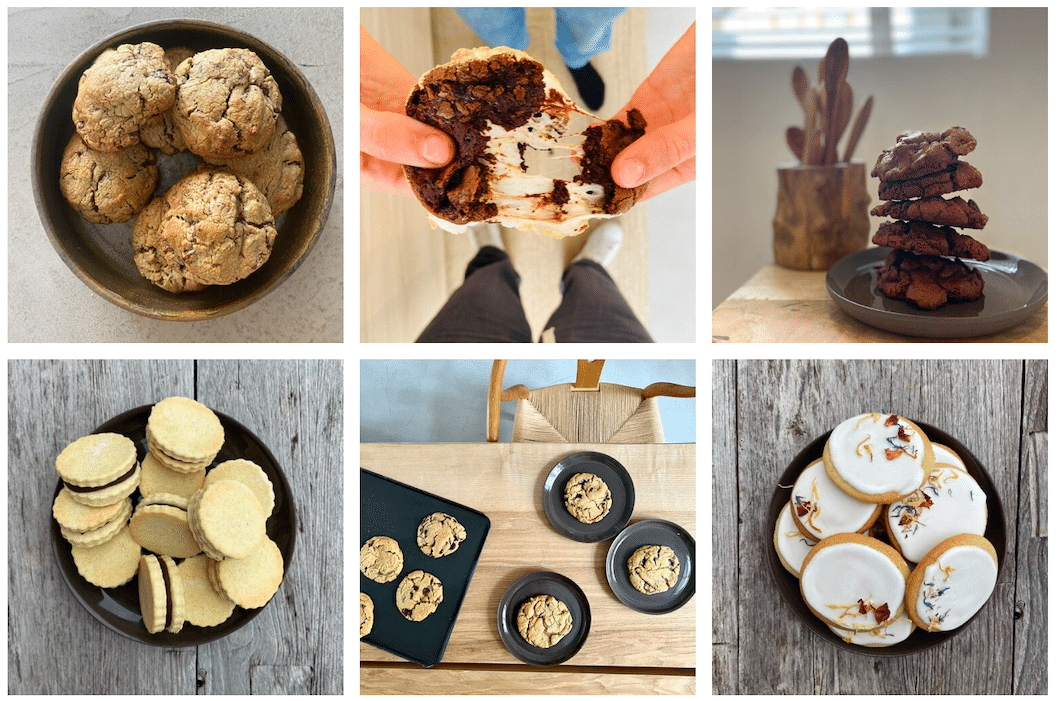 Baking is her favorite part in cooking…
We are repeatedly told not to eat too much sweets but if we do, we might as well eat the good home-made kind! As it is not always easy to find the time for that, let The Little Bake Shope take care of it for you.
What they love about baking is that recipes are transmitted through time, family and friends, every recipe has a story of its own, it' s what makes them so good and so special…
In every cake, every cookie, every bite of granola, they put all our love and childhood memories to make them so sweet and so yummy!
Proposing to Fleur and Her Little Bakeshop to join our concept for the event is only the beginning of a new story…MORE TO FOLLOW!
Wolff Brewing Co. was founded in 2022 by Joe Wolff in order to continue his passion for brewing great craft beer. Dreams can be pursued in Luxembourg!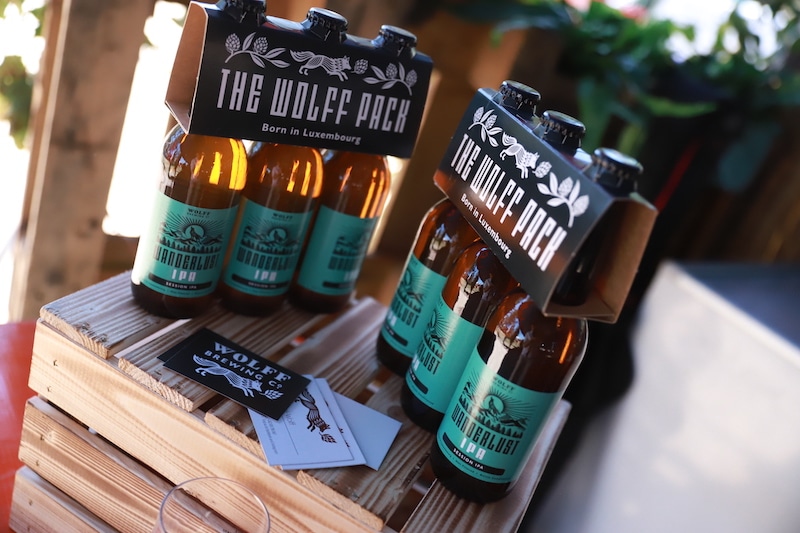 After his teenage years, he started working in the hospitality sector of Luxembourg while completing his brewers course in Belgium. After which with the now closed Luxembourg based brewery Stuff Brauerei, 12 beers were launched of which he created the "Sauvageonne" in Collaboration with René Mathieu, Michelin starred chef who was named twice best chef in the world for plant based cooking. Among his creations was the first commercialised classic IPA of Luxembourg, the original Mellis beer in collaboration with Mellis Schnapps, the first wild hop beer and his Brewers course project, the famous Black Widow.
Stuff Brauerei was founded in 2015 at the start of the craft beer scene in Luxembourg as the monopolistic beer market had been shutting the door to creative and tasty beers. Wolff Brewing Co is going to continue that mission to pioneer for beer!
Friday 3/02 5pm-9pm and Saturday 4/02 from 2 to 6pm

MENU
FREE TASTING OF COOKIES AND BEERS …REASONABLY AND THE POSSIBILITY TO DRINKS AND EAT ON THE SPOT OR TO TAKE AWAY:
PLATES
Jo has imagined very interesting combination of beers and cheese…
Cheese plate – Charcuterie plate – Mixed plate  EUR 12
COOKIES
The Little Bakeshop will offer you a free taste of its different biscuit creations. You can also take away pretty boxes of cakes and cookies to order in advance. Check out this link, place your order and pick it up from Friday 2/2 at 6pm.
SNACK BOX #1: BISCUITS AND APPLE JUICE.
€19.50
It's snack time!
Enjoy a delicious local organic apple juice, fresh apples and these delicious pure chocolate layered cookies.
Content: 12 cookies, 1L organic apple juice, 4 organic apples
SNACK BOX #2: A BIT OF EVERYTHING.
€37.00
This pack is perfect when you want something to share with your loved ones. For Subtile even we have imagined the following pack to get to know each other better:
Content: °1 loaf cake (8 to 10 slices), °6 individual of something yummy (brownie, mini cake, scone, bigger cookie,…), °250gr crunchy biscuits.
BEERS
La Duchesse Libertine (Strawberry/Rosemary Weizen)
5,2% alc.
A sweet and slightly fruity strawberry beer. Rosemary complements it by adding a little bitterness and an herbal touch. This is a beverage that satisfies even those who previously did not appreciate beer.
Natural Selection (IPA) :
6.3% alc.
A medium-bodied IPA with a long-lasting bitterness. This golden brew has strong aromas of grapefruit, peach and passion fruit. This is due to the raw hopping.
Wanderlust (Session):
4.1% alc.
This beer is dry, light and refreshing. You may notice notes of melon and ripe strawberry. However, this is not a fruity beer, it is a raw hop!
Rosa Luxembourg (Dark blackberry beer) :
6% alc.
Joe Wolff went to Catalonia and met another madman. A brewer who likes tasty beers and likes to experiment. The result was a roasted, dark blackberry beer that is surprisingly easy to drink and perfect in any weather. This beer is brewed by the same recipe in Luxembourg and Catalonia.
HOLY ABSTINENCE
8% alc.
Have you ever wondered how a monk abstains from the unholy? Try this! A bold Triple Amber created to satisfy the most demanding craft beer drinkers.
Brewed with 5 different malts and grains, you will find the traditional complexity of a Belgian beer. The difference with this one is the dryness that will quench your thirst.
OTHER SOFTS
Coffee, teas, hot chocolate, soft drinks and crémant
Live Music: piano – GEOFFREY SABA MUSIC
ALL TICKETS SOLD FOR FRIDAY – YOU CAN STILL COME ON SATURDAY FROM 2 TO 5PM
Location: Galerie Subtile, 21A av.Gaston Diderich Luxembourg
Timing: 5 to 9PM Friday 3 and  2 to 6PM Saturday 4 February 2023.
By assisting to our events, you understand that photos will be taken and that some might be published on some media. Thank you for your understanding