From woven wicker decorations for Vuitton to public and private spaces. Erik Barray' functional and natural art in your gardens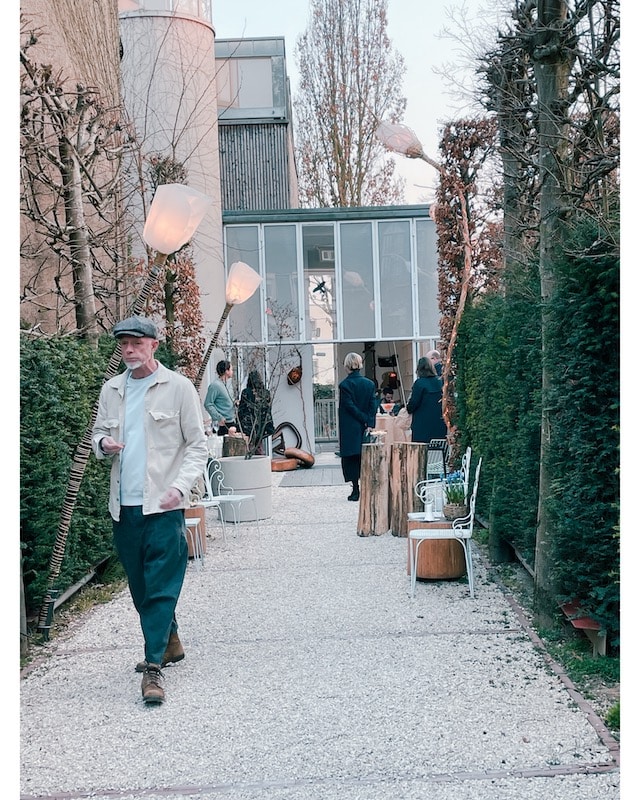 "Man only truly inhabits the world by shaping the materials given by nature, which he works into eternal forms. This is how the doors to the universe are opened" (extract of Erik Barray's book, "Erik Barray, Vannier d'art et d'âme", 2020)
Through the creation of new forms, the use of different materials and the application of innovative techniques, Erik is the first to have given this old and noble profession a place among the crafts and art. The creation of large-scale objects in scenography required the use of bamboo and different types of wood. He adds light by using translucent materials, always remaining in his plant world.
Since 1993, Erik has created woven decorations for 150 windows of the Louis Vuitton group in Paris, New York and Tokyo. He was then called upon to imagine artistic installations in relation to green spaces or … concrete spaces in cities such as Orleans, Beirut, Lyon, Geneva, Biarritz or Madrid. Through his outstanding installations Erik integrates nature into its original habitat. Sometimes discreetly luminous, his installations are integrated into nature, sometimes invasive, they make the concrete towers of our cities appear between their movements.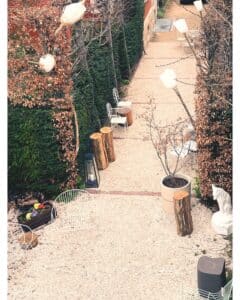 Erik creates gigantic human nests with piles of braided strands. Entering the nest, we can discover the art of weaving, we sit down and contemplate nature from the inside.
Thanks to Erik's philosophy, there is no longer any need to build walls or integrate metal into the garden, but his talent and his magical hands create natural shelters to protect oneself from the wind or the sun, with seats inside to isolate oneself, recharge one's batteries and contemplate our Mother Nature.
Discover his exceptional work, which deserves special attention because Erik is a pioneer who has never deviated from his passion and talent as a nature artist.
The wicker-craftman of art and soul… and I would add and of his time. From banana leaf to sisal, from yucca to wicker, basketry has existed throughout the world since the dawn of human time. Erik has been serving the soul of wicker since childhood with his creations. The bridges are endless in the land of wickerwork: from simple baskets to creative installations in the biggest cities. Erik bends, twists, knots, stretches, braids, shapes and weaves. While respecting ancient techniques, he finds new ones, exploring the infinite richness of this material. He installs and creates to show lively, inventive and adventurous forms. It is a question of escaping from the weight of the ground, from ready-made ideas, as well as from mental habits. Going towards the impossible and the unthinkable. If the art of basketry is not well known, Erik gives it sumptuous letters of nobility, exhibited on the 5 continents.
Erik is a person out of and of his time that we came to meet by chance during his visit to "Les mains de maîtres" at the end of 2021 in Luxembourg. He is a fascinating artist with 1000 ideas and for him nothing is impossible, everything is possible. He put art as an essential part of the human evolution, even at night. It is the light-matter that reveals the matter. Light reveals landscapes. He seeks to stage light so that light and nature breathe together. Light-mystery so that you look up!
Erik has installed Cocon-Tiges lamps, Clouds light suspensions and Voltiges with his legendary know-how in our gallery. When technology and nature come together to fill in our interiors and gardens to look for poetry in the sky…and we find it.
Contact us for any technical or outdoor/indoor gardens projects. Erik will be glad to adapt any of his creation in size and shapes to your needs.