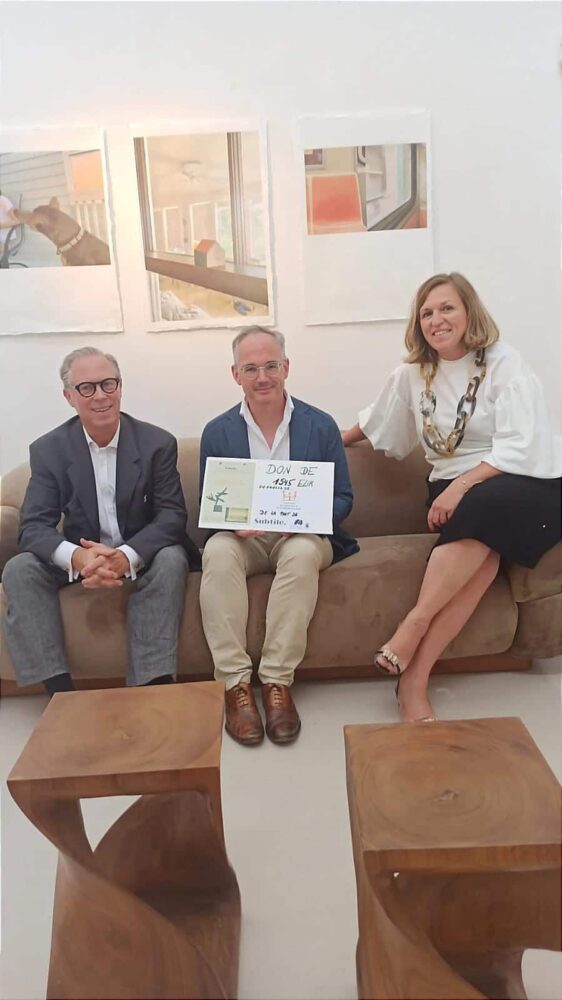 Subtile with the participation of Editions Muséal and the support of Féminin Pluriel Luxembourg is pleased to announce that 1545 EUR have been given to the Foundation of the Grand Duke Henri and Grand Duchess Maria Teresa of Luxembourg. This donation was raised through a Charity Dinner held in June 2022  in our gallery with the Michelin Star's chef René Mathieu. 





Founded in 1981 on the occasion of the wedding of the princely couple, the Grand Duke and the Grand Duchess, the Foundation has been committed to integration and inclusion since its beginnings. Its primary vocation is to serve the most vulnerable populations in Luxembourg and abroad. The fight against the domestic violence, sexual or psychological abuse is a priority in the foundation's work. They also work in the world with humanitarian projects.
The Foundation's Board of Directors is presided over by Her Royal Highness the Grand Duchess.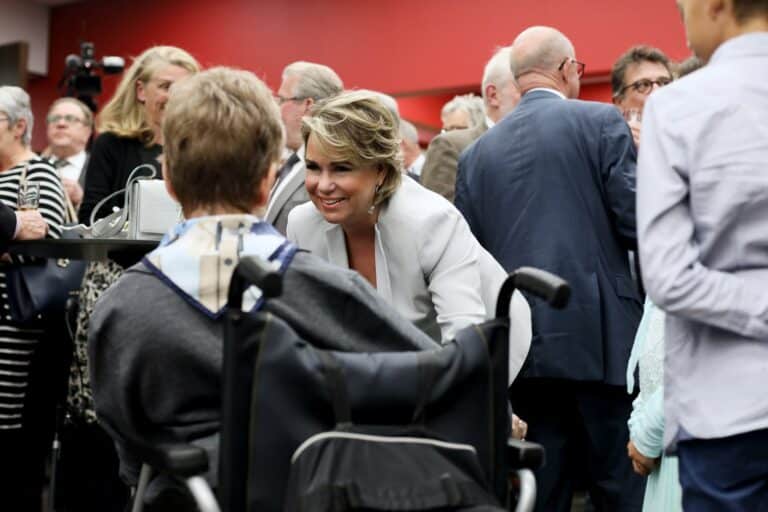 We had the pleasure to welcome the Director of the foundation Philippe Majerus.
The Dinner was organised in presence of the artist Hedva Ser, The CV of Hedva is very impressive. She is a UNESCO Goodwill Ambassador for Culture Diplomacy, a UNESCO Artist for Peace, she was made Chevalier of the Légion d'Honneur and Officier of Arts and Lettres in France. After studying art in Paris and London, she worked in the setting of different corporate offices. She then was renowned for her modern hand-made  tapestries and sculptures. She exhibited in New-York, Tokyo, Tel-Aviv, Milan.
Editions Museal has recently launched a limited series of 70 bronzes of the Tree of Peace that is now available in our gallery. Hedva was Inspired by the wonders of nature, when creating this bronze Tree of Peace, with its branches towards the sky, as if to implore it, filled with symbols intended to bring people together and restore peace between all peoples.
RENE MATHIEU, one Michelin stars' chef who is a strong advocate of the respect of nature kindly accepted to be part of this charity event. He is a foodie, poet, herbalist and lover of vegetables. The food he creates contains a high degree of botanical ingredients and is extremely beautiful. René is an artist.
Thank you all for your participation and your donations.
We would also like to thank the Caves Wengler for their support and Lucas Darmanté for his presence and his exquisite selection of wines.