You Don't Buy a Rug, You Buy a cc-tapis, a Piece of Hand-Knotted Art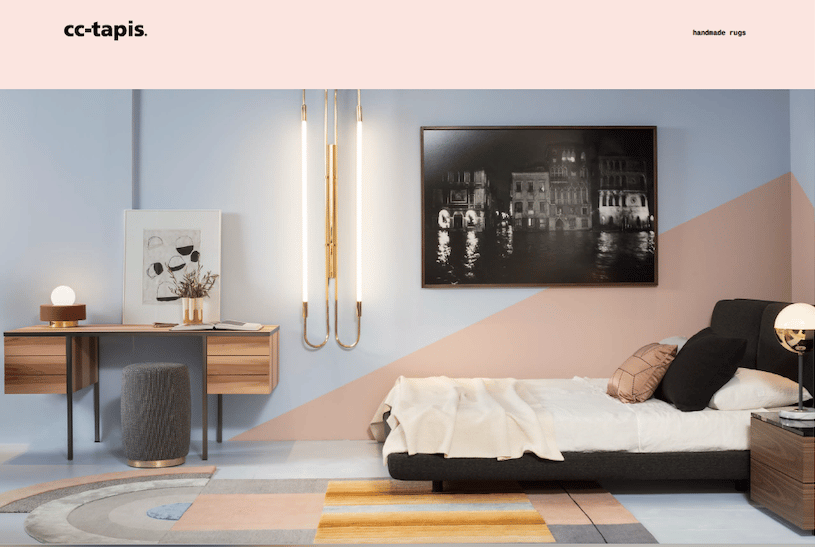 It has been now more than a year since we started our great cooperation with the exclusive, sustainable and avant-gardist rugs company: cc-tapis. The company was founded by Nelcya Chamszadeh and Fabrizio Cantoni in France who have been producing hand-knotted rugs in Nepal for over 18 years. In 2011 cc-tapis moved to Milan where the company is now based and a team of designers lead by Daniele Lora, art-director and partner, innovate through a new approach to traditional methods.
Why did I fall in love with this incredible brand or should I say art-design philosophy? because those carpets are real art tapestries! To buy a cc-tapis (and not a rug!) is not buying a practical product for the floor but it is like buying a practical art piece that can be sometimes placed on the wall or some other days put on the floor. All depends on the season, your feelings and the need for warmth around you or under your bare feet.
cc-tapis produces hand-knotted rugs which are made in Nepal by Tibetan artisans. Hand-knotting is an extremely fine and complex production technique where every knot in the rug is made by hand.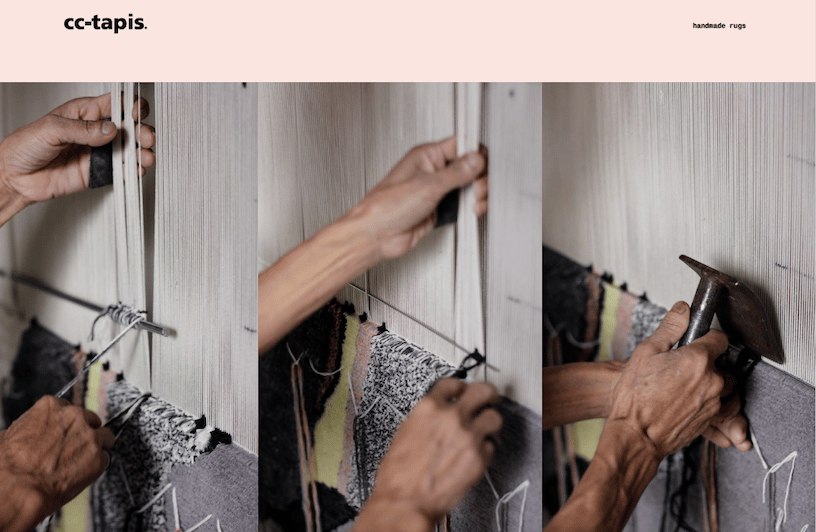 As Fabrizio explained during our Design Talk in March 2021, the Tibetan knot is the one that best suits any design. A Tibetan Knot rug is crafted with a special kind of hand-knotting that is adored by interior designers everywhere for its incredibly soft feel and silky appearance. Yarns are knotted during the weaving process in a way that, when cut, create luscious pile tufts that please toes everywhere.
cc-tapis rug can have up to 232,000 individual knots per square mete. No machines are ever used in their process and they still produce rugs the way that have been produced for centuries.
Beside the quality which is undoubtedly incredible, the positioning of a rug in a room is a key element especially when they don't have standard shapes. cc-tapis rugs deserve a deep thinking about their positioning (like a piece of art!) and they will enhance the rest of your furniture and the room as a whole.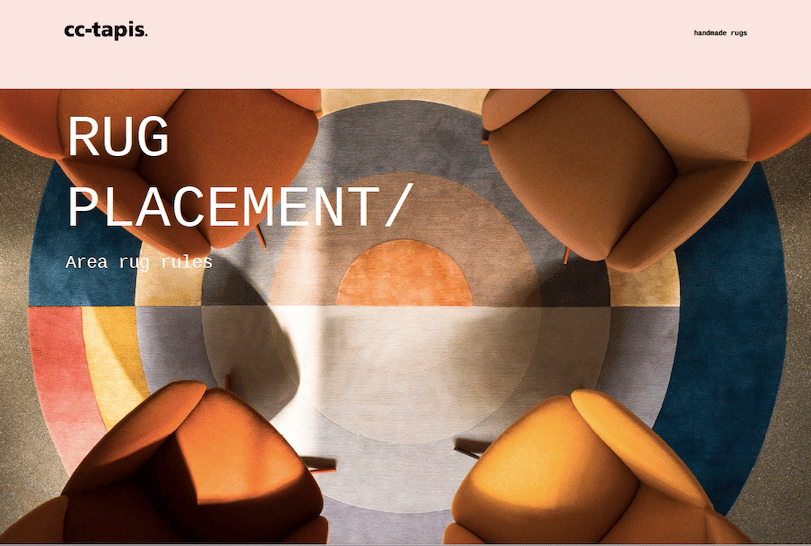 Even though each house is unique as it reflects your personality, there are a few rules to keep in mind when placing a rug and specifically a rug which has no standard shape and size. For the story, Patricia Urquiola was the first designer to accept the collaboration with cc-tapis back 10 years ago. She immediately said to Fabrizio  "I will not make a rectangular rug design"! And it was the launch of the iconic VISIONI collection.
Placement of rectangle and square rugs in a living room: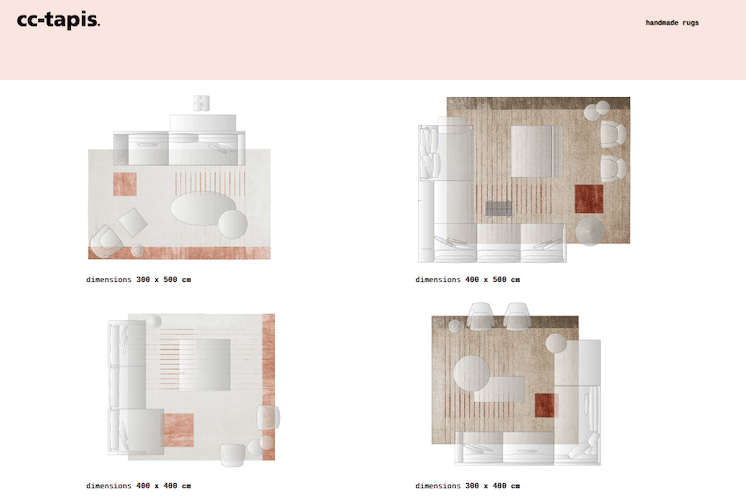 Placement – don't: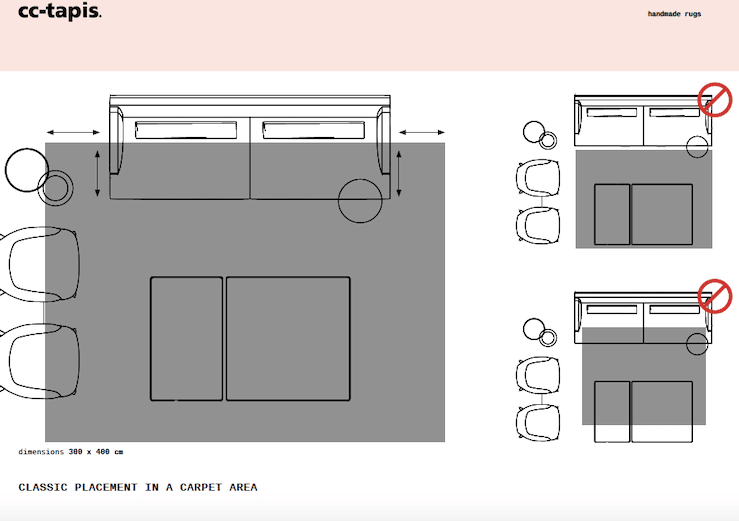 Placement of non-standard shapes rugs _ Bliss collection
When the form of the rug is iconic as the BLISS carpet, there is much more freedom to play with furniture around. Carpet blossom around the furniture.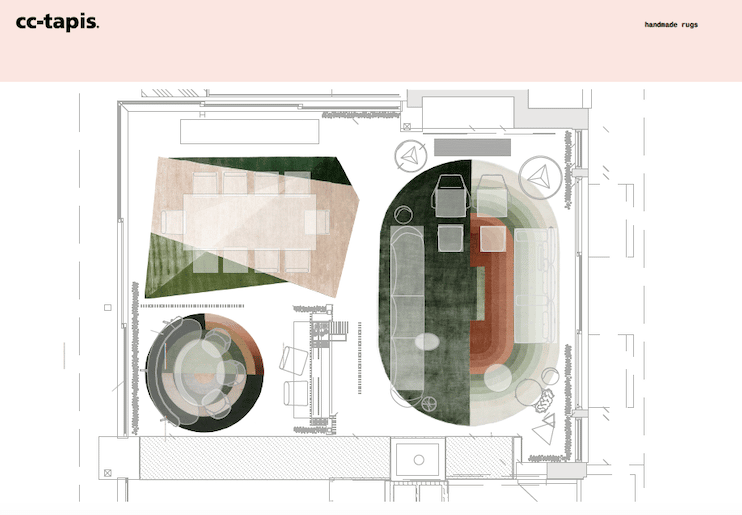 Thanks to cc-tapis Design Lab, most of the collections are available in different sizes and colors. With a 3D software and with a good picture of the room in which the rug will be placed, we can propose a 3D representation of the object in your space for a realistic image of the result.
As a creative expert, we accompany you in your project. Consult some models available here or on the cc-tapis website.
We welcome you by appointment to take the time needed to talk to you about this beautiful family business and to understand your needs.