Fusion of Creativity: A Temporary Art Showcase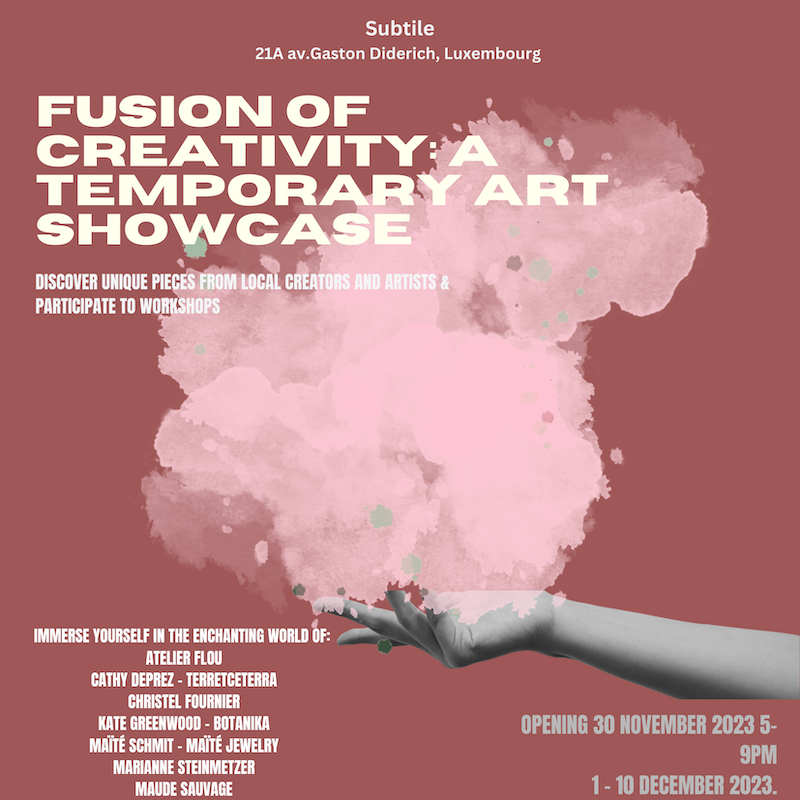 Discover the Artistry of Seven Remarkable women at Subtile Gallery from November 30th to December 10th 2023.
Get ready to immerse yourself in a world of creativity and craftsmanship as Subtile proudly presents a unique even. Seven exceptionally talented women each a master of her own creativity domain, are coming together to showcase their artistic prowess, taking you on an enchanting journey through the reals of porcelain, ceramics, fragrances, flowers, silver and wool.
Opening Thursday 30 November from 5 to 9pm
Exhibition/market: 1 December to 10 December 2023 opening from Thursday to Sunday
Workshops around porcelain and clay: 3/12  & le 10/12 with Cathy Deprez
Check more about our artists/creators and workshops HERE