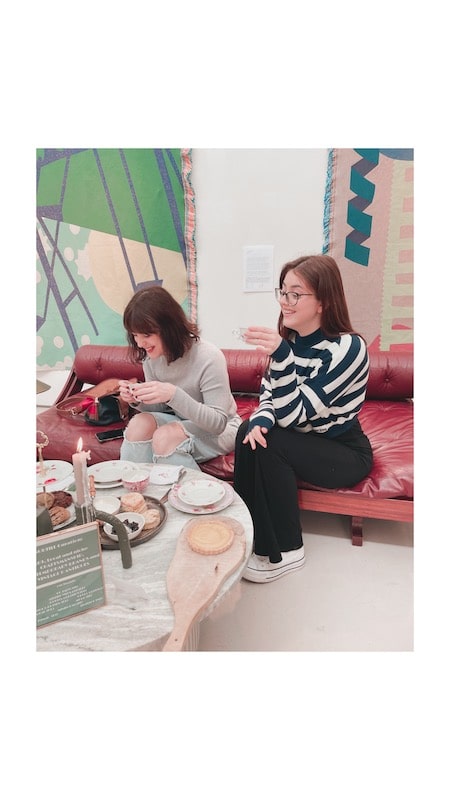 After the success of our previous teatime afternoons, Fleur and I have decided to continue and to propose themed afternoon teatime still with sweet delights but now with salted ones too!
Come and enjoy the Gallery with a cup of tea/coffee or champagne and the gorgeous sweets of The Little Bakeshop.
Subtile has always wanted to offer this possibility to sit and relax in the gallery to take time to enjoy the art and designers pieces. As soon as weather permits we can enjoy this moment in our little garden. L'art de reservoir is unfortunately something which disappears. When visiting George Sand's summer house in Nohant I was captivated by this writer and her sense of hospitality. The art of hosting played an important role in her life. George's friends would go there to get inspiration, to meet her intelligence, to get her advice over a good meal. George is the instigator of our current table d'hôtes, and together with her cooks, she created a cuisine which in the 19th century was a pleasure, an art of living, a philosophy. She even found it possible to set up two painting workshops, an engraving workshop and a small theatre and even…a scenery shop in her little house. Not to mention her passion for setting elegant tables with pretty dishes and flowers.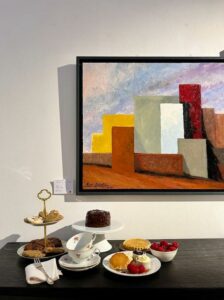 These beautiful tables will be dressed to let you sip, 

savour

 and stroll around the gallery.
3 DATES AND THEMES FOR THIS LAST QUARTER 2023:
23/09: INDIAN SUMMER
12/11: HARVEST HARVEST
17/12: COZY CHRISTMAS
A tea time for 2 includes a seasonal theme pie, double chocolate cookies, lemon biscuits, mini cookies, scones with cream and fruits and some salted delicacies. A choice of tea and apple juice from the garden.
Make it bubbly and add a glass of champagne.
Reserve your table online for minimum 2 persons. Any leftover? You take them back home to the delight of the rest of the family!
The Littlebake shop: Fleur is a sugar lover!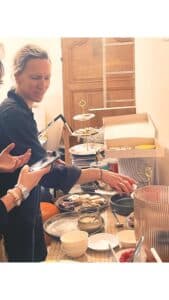 IT DOESN'T FEEL LIKE HOME UNTIL A CAKE IS BAKING!
Baking is her favorite part in cooking…
We are repeatedly told not to eat too much sweets but if we do, we might as well eat the good home-made kind! As it is not always easy to find the time for that, let The Little Bake Shope take care of it for you.
What they love about baking is that recipes are transmitted through time, family and friends, every recipe has a story of its own, it' s what makes them so good and so special…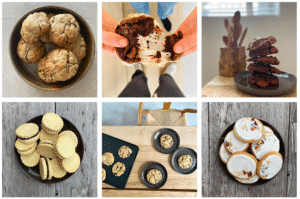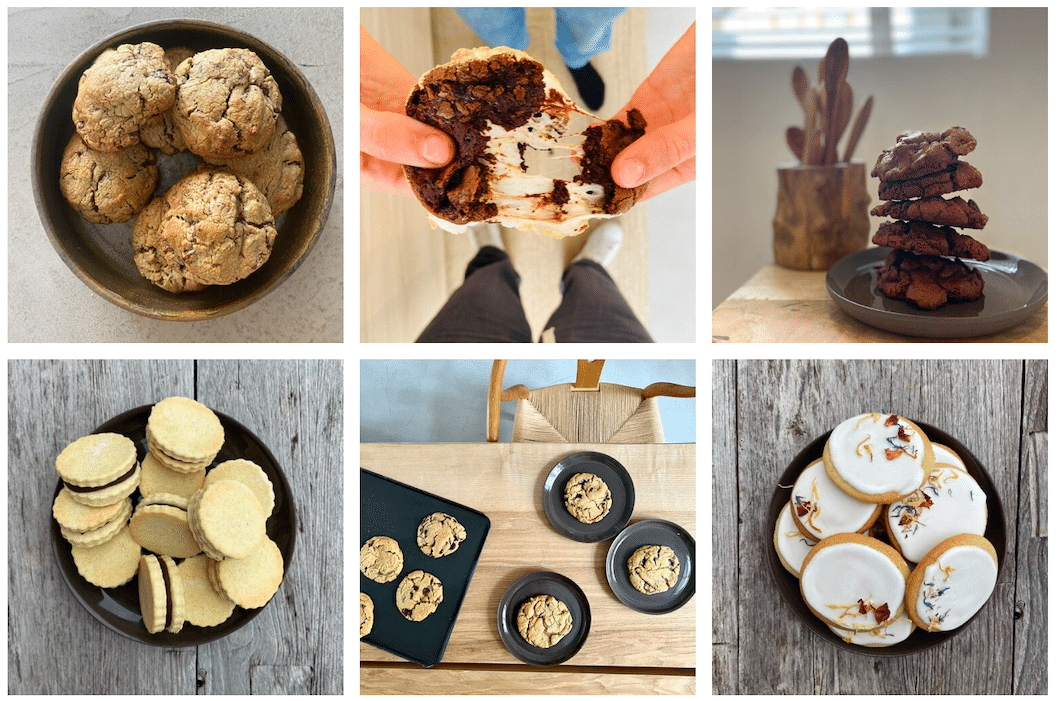 In every cake, every cookie, every bite of granola, they put all our love and childhood memories to make them so sweet and so yummy!
And since recently Fleur has published a beautiful book of her favorite recipes. You can find her book in our gallery!
Book your table for 2 or more. Limited places
Location: Galerie Subtile, 21A av.Gaston Diderich Luxembourg
2 Slots: 3 to 4.30PM and  4.30 to 6PM
BY ASSISTING TO OUR EVENTS, YOU UNDERSTAND THAT PHOTOS WILL BE TAKEN AND THAT SOME MIGHT BE PUBLISHED ON SOME MEDIA. THANK YOU FOR YOUR UNDERSTANDING
No reimbursement will be made in case of no show as we have to plan but we can accept to reschedule it for another date as long as it is open.
Ane question or issue to book, please call us 621/301844 or write us info@subtile.style