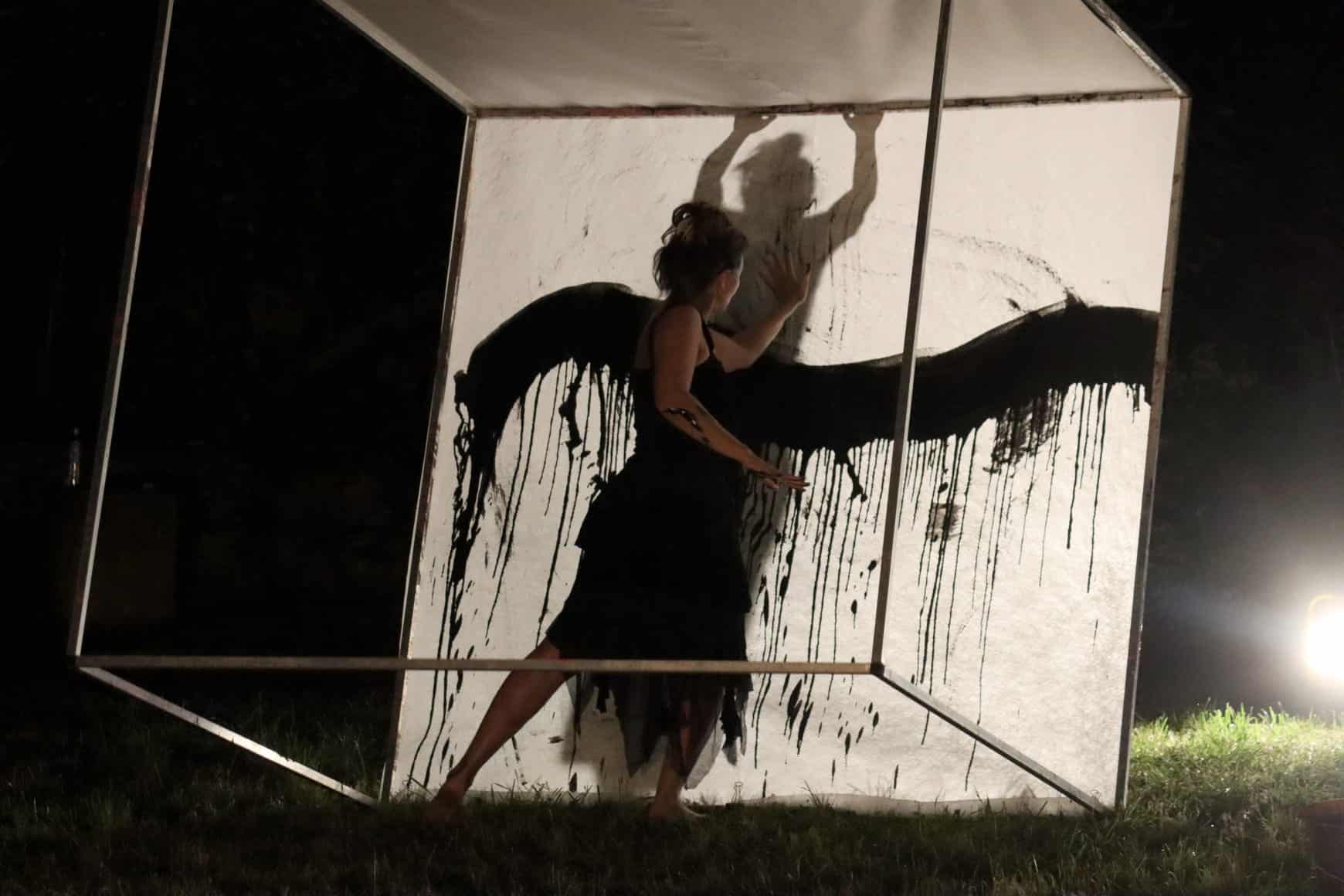 Subtile is pleased to propose this unique, captivating programme combining dance and live painting.
I put the colours on the canvas and simply dance. I am guided by the music. I paint in this way both in public and alone in the studio.
Alexandra Polianina was born on 29 May 1967 in Komsomolsk, Russia, on the River Amur. Since many years, she is living in Belgium and her works are exhibited in an old casemate in Montmédy.
Sasha's creations are the result of a kind of syncretism made of inventive imagination, music, body expression and above all pure femininity. She creates her "dance painting" on all musical styles. The result is a mixture of curves and lines, depending on the impressions left by her heels and toes on the canvas. And when she is not dancing, Sacha also paints figurative or abstract pictures, this time with a real brush.
Musical Selection Excerpt:
Esse Olhar Que Era So Teu (feat. Tó Trips & Pedro Goncalves)- Dead Combo
Crossing the Rubicon – Anoushka Shankar
. The painting will be available for purchase at the end of the performance after validation by the artist and Subtile.
The event starts later as darkness is required by the artist to perform in the best conditions and will be preceded by drinks.
In order to support us, by participating in our events, you accept that photos or videos are taken to allow us to promote our events.