Subtle Vibrations at Subtile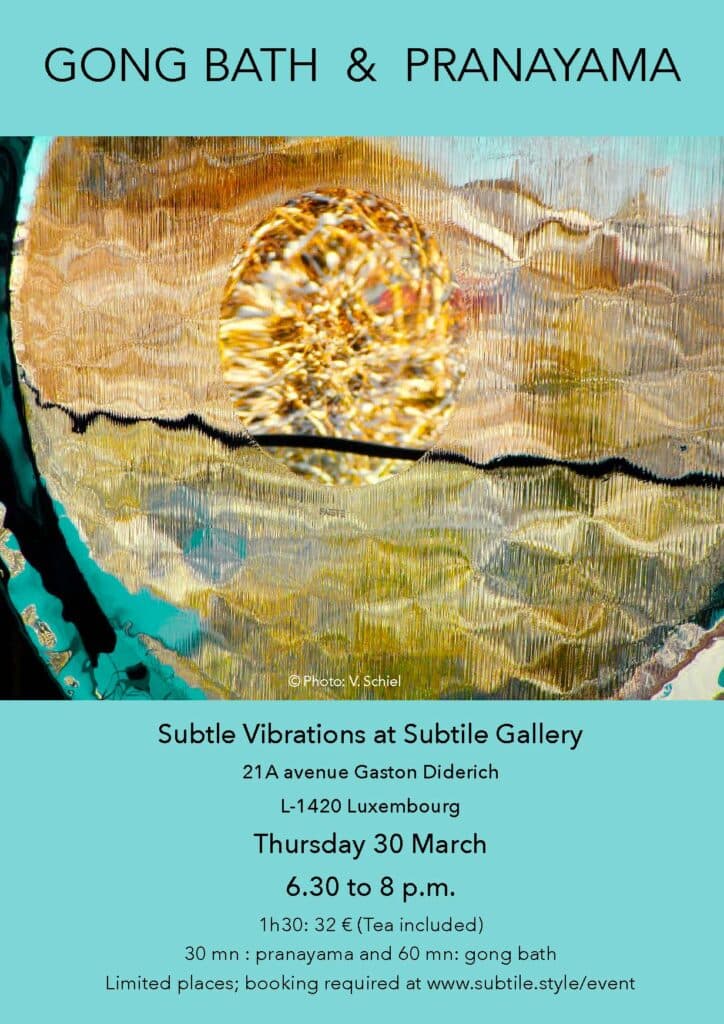 A GONG BATH to dive in an ocean of good vibes and to nurture yourselves.
You can come a little bit earlier to drop your mat and enjoy some tea while discovering Subtile's exhibitions. A restful moment with us or your friends.
6.30 to 7 p.m.: Pranayama
A soft harmonisation of the breath to calm down the body and the mind and to center ourselves, letting go of our active lives for this chosen moment. A welcomed preparation for the gong bath.
7 to 8 p.m.: Gong Bath, a sound journey
Dive in an ocean of sounds and let yourself be carried away.
Gong vibrations have an immediate relaxing effect on the body and the mind. Gong allows deep relaxation and invites you to an inner journey. Complementary instruments are used to enrich this sound journey. Lay down, close your eyes, listen and relax.
Wear a comfortable outfit and bring what you need to keep you warm and comfortable lying down for 60 minutes: your yoga mat, a blanket, a pillow, something to cover your eyes.
A sitting cushion for the pranayama.
Some water, if you need some.
Lying down on your own yoga mat or, if you prefer, sitting on one of Subtile's comfortable vintage chairs.
« Gong vibrations only ». If possible, please leave your phone at home or in your car.
Otherwise, we will ask you to switch it off and leave it at the entrance.
We are looking forward to welcome you for this deep experience.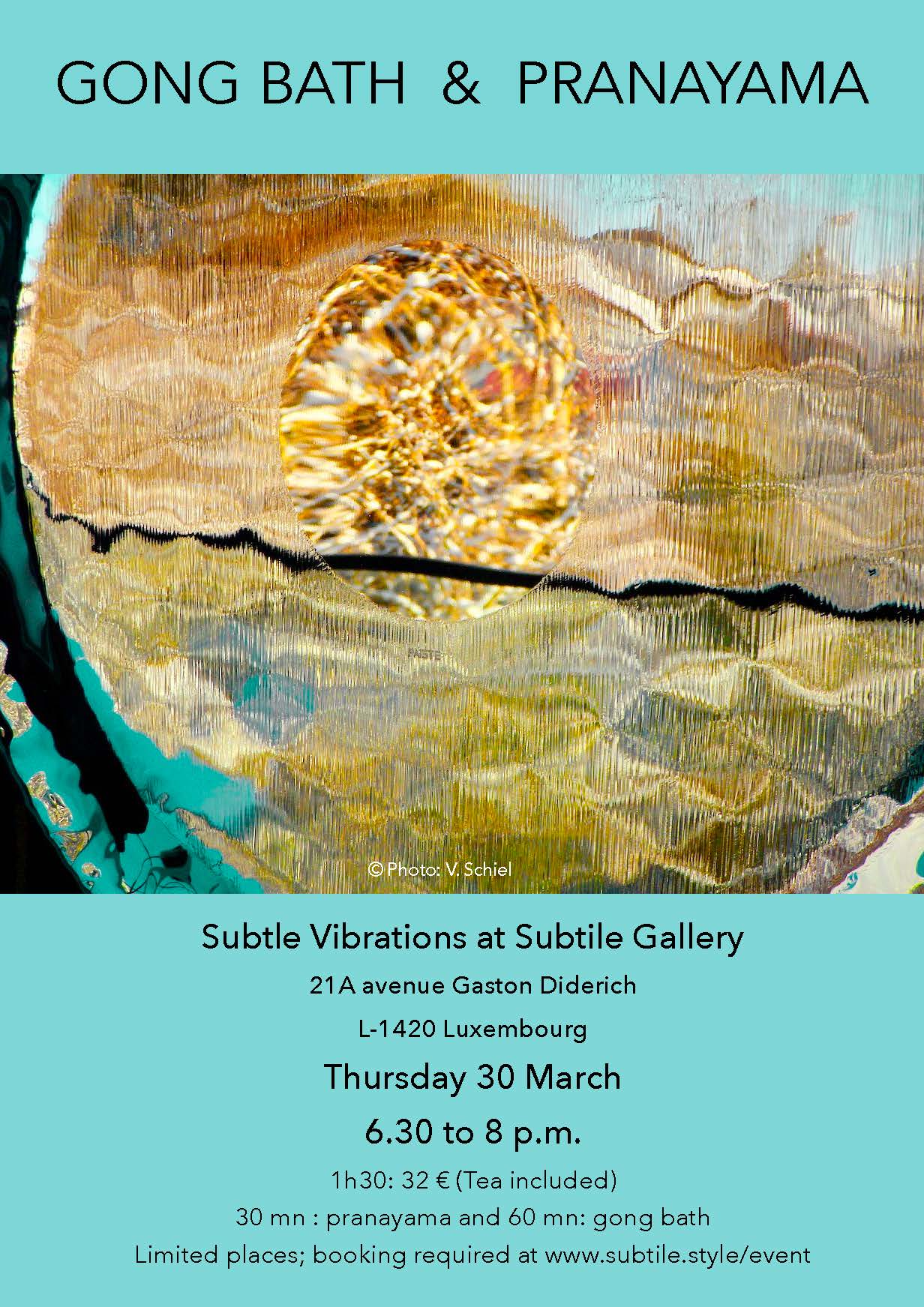 Valérie Schiel has always been fascinated by the voice. Trained in acting, she worked as a casting director before developing a real passion for sound and free singing. For her, music is more than entertainment: it is pure presence, itis movement and colours; waves of sound and waves of light.
Intuition and improvisation are guiding her. Gong is the perfect instrument to match her voice, just as free and unpredictable.
A MUST try workshop! you will be amazed by the effect of the sounds on your soul.