Patricia Sartori, Belgium
Patricia Sartori is a contemporary painter and graphic designer from Milan based in Brussels.
She counts with more than 20 years of experience in graphic design and she worked for most of her career in Milan following projects for clients such as Tom Ford, Jil Sander, L'officiel, Chopard and Maxalto, among others.
Patricia was born and raised in Brazil where she started painting during the 90's influenced by Ibere Camargo, one of the greatest Brazilian expressionist artists.
Since she moved to Brussels in 2015, she is fully dedicated in developing her work as a contemporary painter.
One of the characteristics of Patricia's work is the search for unusual combinations of tools and painting materials.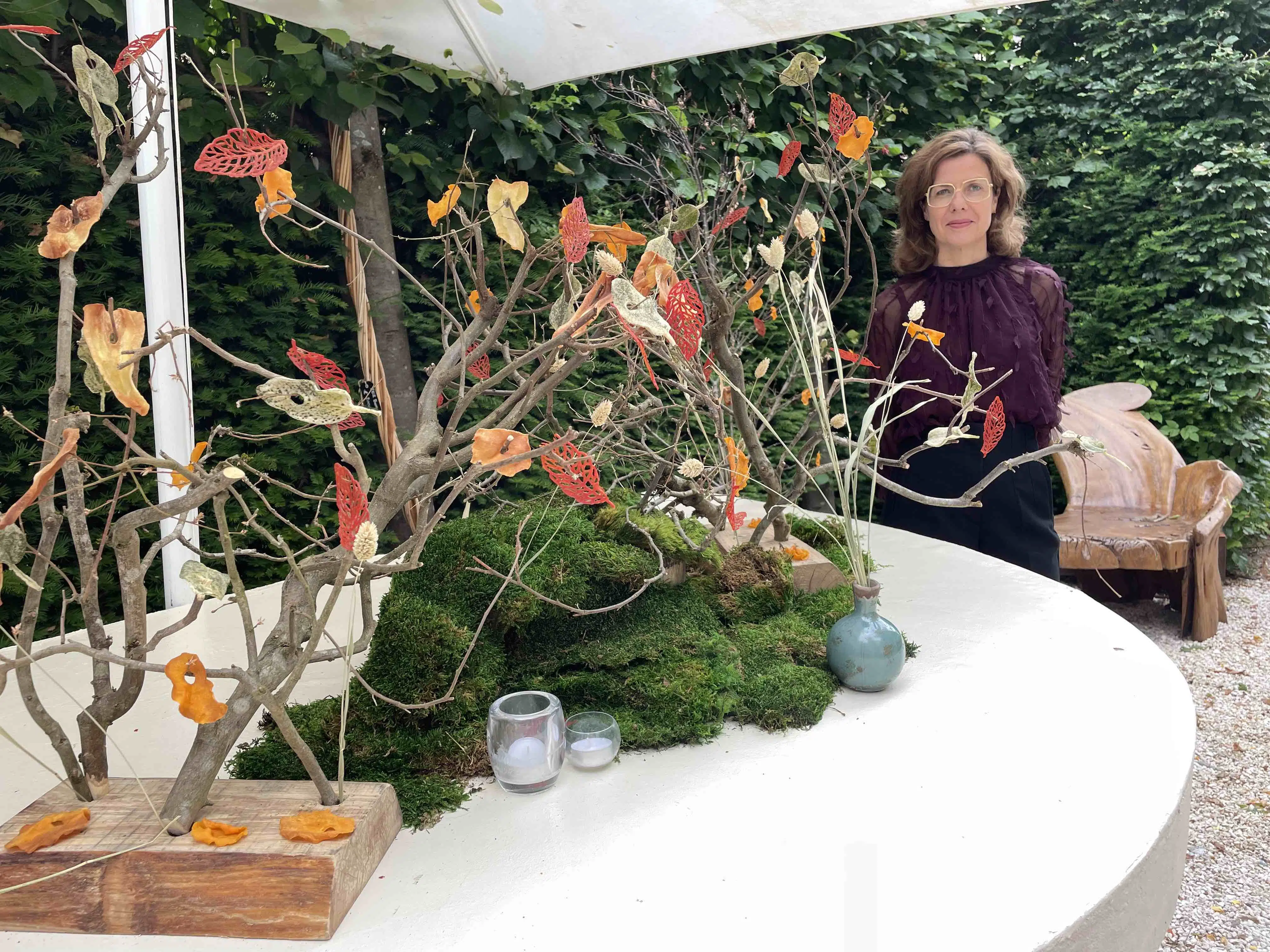 This works are part of Patricia's last working period, from 2019 to 2021. In these works she uses a thin metal plate as a support for scraping with acrylic, creating a unique type of manual screen printing process
The different visual results depend on the tools she chooses to scrape, the amount of paint and the pressure she applies with the metalspatula. The paintings have an almost silkscreened effect and are executed with different trowel measures. In some works, after scraping with acrylic, Patricia used a pure pigment oil stick, giving a new reading to oil painting and adding a calligraphic and expressive layer. She sees herlatest work as the result of a combination of her graphic and pictorial sides. These paintings create a new abstract language situated between expressionist painting and graphic design.
"For me, these paintings invite us to transmute into a new dimension. An unknown and unconscious universe is created, sometimes evoking forms of nature, sculptures and totems or simply exploring matter where a new landscape emerges from the way I scrape and use color."
Contact us for more information.